Pike Medical Foundation
Remarkable People…Remarkable Care
Pike Medical Foundation
The future of the medical profession faces many challenges. With your help, through the Pike Medical Foundation, Inc., Troy Regional Medical Center will be better equipped to meet these challenges. The Mission Statement of the Foundation reads: The mission of the Foundation has been to enhance the operations of Troy Regional Medical Center by providing external financial support to facilitate the various needs of the medical center and to aid in communicating to the citizens of Pike County care benefits offered by Troy Regional Medical Center.
Contributions
All gifts to the Pike Medical Foundation, Inc. are tax deductible and cumulative. The Foundation is a 501-C3 organization. Donations are accepted in the form of cash, appreciated securities, real estate, and memorial or tribute gifts. Donations may be unrestricted or directed for a specific purpose or area at the hospital. Notification is sent to the honoree or to the family, in the case of a memorial gift. No mention is made of the amount of the gift. The Foundation also offers sponsorship opportunities including the annual Balloon Launch held each year in the fall.
Corporations, organizations, and individuals are encouraged to participate in this Foundation fundraiser. Appropriate recognition will be awarded to these participants.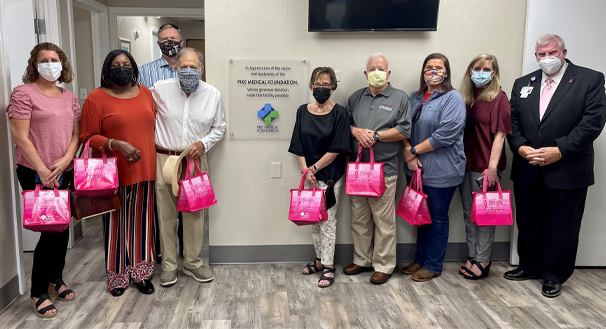 Memorials can be mailed to:
Pike Medical Foundation
C/O: Roxie Kitchens
601 Trojan Parkway
Troy, AL 36081